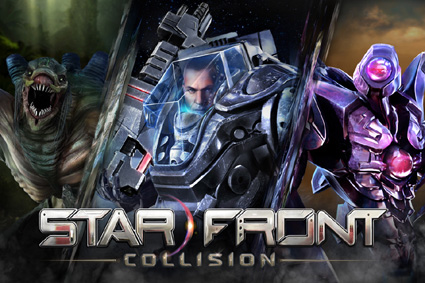 So far, we have 50 pages.
Welcome to the Starfront: Collision Wiki
Edit
Welcome to the wiki. If you're a Starfront Collision player, give this RTS the recognition it deserves by helping us construct the database! Member or not, feel free to help us build it!
Give a helping hand......by editing!
Edit
Right now, everything! Jump right in, edit or create a page, and write a description about your topic. Let Starfront Collision players know what your topic is about and add some general information about it or maybe a photo or two. If you spot any spelling errors or broken language, please amend it. If you found any information that we don't know, immediately add it before someone else does!
Latest Announcements
Edit
9/01/12
16/11/11
The Did You Know archive is now created! Wiki Contributers can now visit there to find out more about Starfront: Collision!
7/11/11
6/11/11
5/11/11
3/11/11
14/10/11
Did You Know...Edit
That Megamites can actually uproot and move to another Xenodium Node?
That none of the Consortium are melee?
That Eschatons are actually the ejected body of the Eschaton Building?
Did you know that you could see more "Did You Knows" in here?
Latest activity
Edit